Every Thursday
7:00 pm - 8:00 pm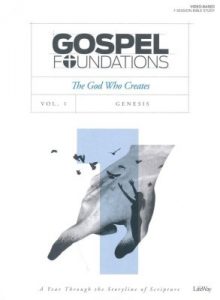 This year we are going to be doing a study through the Old Testament called "Gospel Foundations", and excellent study by Lifeway Christian Resources.  We will begin volume 1 of 4 (Old Testament) on Tuesday October 5th at 7pm.
I want to encourage as many of you as are able to participate in this study.  The Old Testament is vital to properly understanding our faith, as well as interpretation of the New Testament.  My goal is to equip you all with a well rounded complete view of the Word of God.  Please take advantage of this opportunity and resource.
It is necessary to register to participate as I need to order the study guides.  Please do so by September 21st.  The price for each 7 week part is $10/each.  
If you would like to be part of the study, please email me or tell me in person.